What is HwR?
HwR is a simple android application that reads various sensors from your PC and shows them on your android device.
What is a Sensor?
A sensor can be any measurement from your PC: cpu frequency, cpu temp, physical memory usage, gpu frequency, fan speeds…
How does it look like?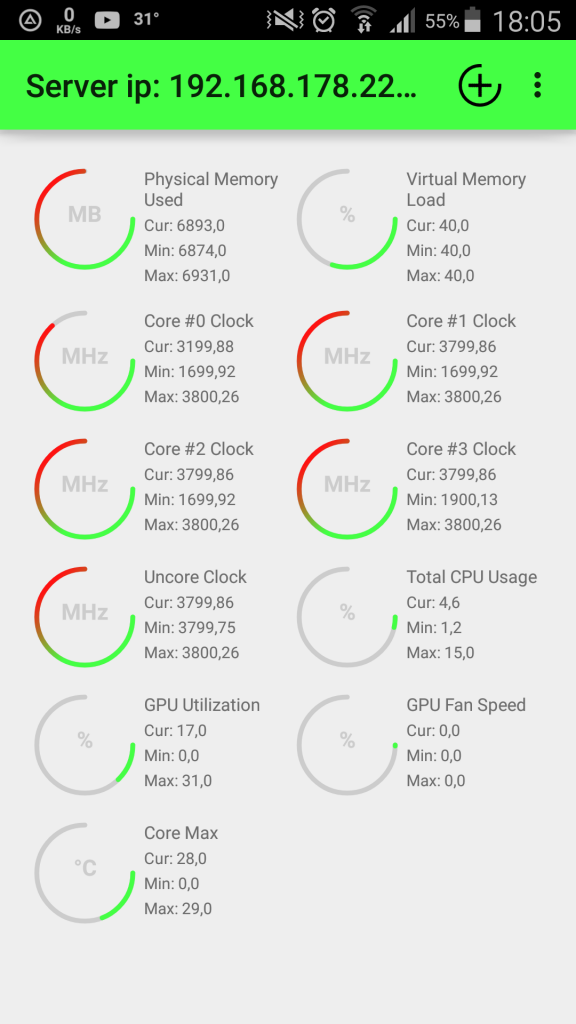 Where do i get it?
Playstore: HwR
What else do i need?
You need HWiNFO and HwInfoTransmitter v1.2.
How do i set up everything?
Open HwR on your android device and press on the help button. Everything is explained in detail in the app itself.